A Love for Orthopedics Leads to Center of Excellence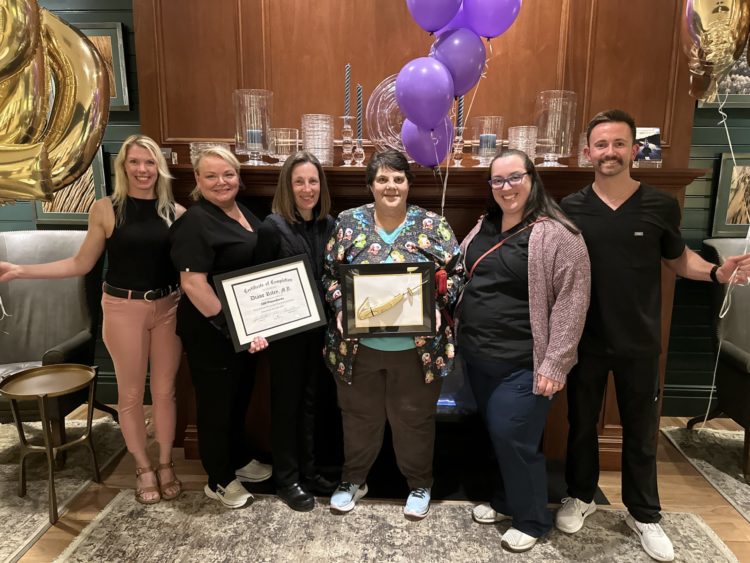 Dr. Diane Riley of Alice Peck Day Orthopaedics in New Hampshire quickly fell in love with orthopedics, especially hand surgery during her internship rotation.
She states, "I loved being able to see a patient with a problem and knowing I could provide a solution." That's why in 2021 she began offering carpal tunnel release (CTR) procedures using UltraGuideCTR™ and real-time ultrasound guidance.
It not only enabled her to provide symptom relief for carpal tunnel syndrome patients, but the minimally invasive approach allowed for shorter recovery times as well.
This dedication to helping patients find better outcomes is why The Institute of Advanced Ultrasound Guided Procedures has named Dr. Riley a national Center of Excellence Physician.
The Power of Ultrasound: Rewarding for Everyone
To date, Dr. Riley has treated more than 220 patients using this minimally invasive technique for CTR and offers trigger finger release using Sonex Health's UltraGuideTFR™ device as well.
"The thing that's so much fun about these two techniques is that the patient can see their own anatomy," says Dr. Riley. "And we interact during the procedure, so it truly feels like we've all gone through it together. It's been very rewarding to help people quickly get back to doing what really love."
Dr. Riley says offering these techniques using real-time ultrasound guidance not only has changed how she interacts with patients, but the techniques have also enabled her to simplify both her practice and her patients' lives.
Shortened Recovery Times for Patients
"CTR surgery used to commit the patient to weeks of care and recovery," she says. For example, she recalls one patient, a young forester with severe carpal tunnel syndrome, who put off surgery for two years because he was concerned about the recovery time.
"There was just not a good time for him to wait six weeks before he could use a chainsaw again. The same goes for other professions that rely on their hands, whether it's a musician, hairstylist, or nurse, their livelihoods depend on them working."
She says once her patients see this shortened recovery time, they are choosing the ultrasound guided approach more often, which is exactly what the forester did.
"Because there are no sutures or large incisions, patients can get back to work and other activities in days," she says.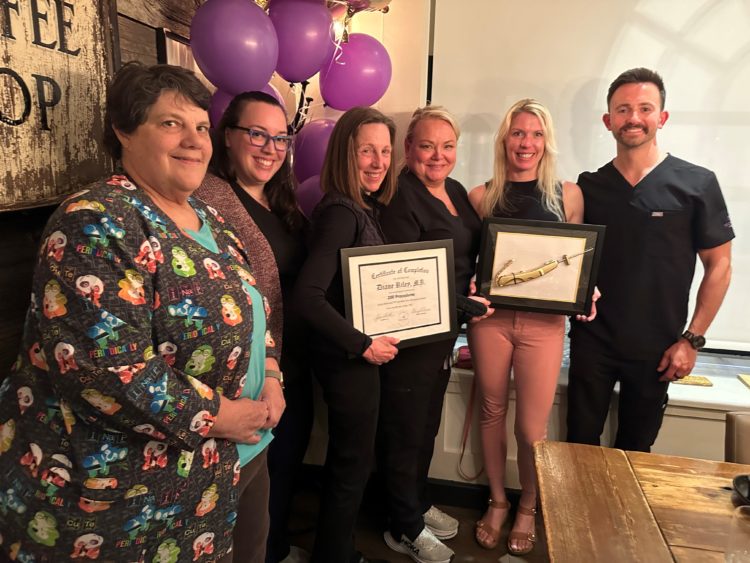 Ultrasound Guided Techniques Show Benefits to the Clinic
Dr. Riley says that because patients don't have to come back to the clinic for suture removal and to check how the incision is healing, it has opened up room in her clinic's schedule. This has enabled her to see approximately six new patients for each one patient who gets the ultrasound guided technique.
"I've cut the turnaround time in half with these ultrasound guided techniques," says Dr. Riley. This is because her team doesn't have to use as many instruments or set up as many surgical drapes.
She says being able to use local anesthesia is also making the patient preparation process much less onerous. "It eliminates the need for a pre-op history and physical, or an EKG, which often can take a long time to complete because clinics are short staffed."
Opportunity for All Ages Including Elderly Patients
Using local anesthesia has also opened up an opportunity to help elderly patients for whom general anesthesia is too risky due to taking blood thinners or other issues.
"To be able to have a local anesthesia pathway that you know elderly patients will do just fine with is huge. They can sleep through the night without their hands going numb and resume activities they couldn't do before because they couldn't feel their fingers."
A Center of Excellence Physician
Dr. Riley credits her staff and their dedication for helping her achieve a Center of Excellence status. "The nurses, medical assistants and schedulers have put in the time to learn how to integrate ultrasound and what it means for the practice. It's been a huge change and I think they're excited to be recognized for the work they put in to make this possible."
If you are a hand surgeon or physician interested in becoming a Center of Excellence for carpal tunnel release with real-time ultrasound guidance, contact The Institute of Advanced Ultrasound Guided Procedures to begin your training today.
Related Articles: