Brett Kindle of Gulf Breeze Named a Center of Excellence Physician
Dr. Brett Kindle's sports medicine practice in Gulf Breeze, Florida, has been selected by Sonex Health, Inc. as a Center of Excellence for carpal tunnel release (CTR) using the SX-One MicroKnife® and real-time ultrasound guidance.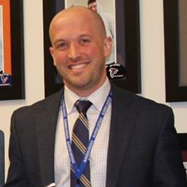 Since October 2018, Dr. Kindle has performed more than 250 procedures, noting that patients are typically able to return to normal activity in 3-6 days. "In my experience with CTR using ultrasound guidance, patients are able to get back to normal activity and back to their lives so much quicker because we're not violating the skin on the palmar aspect of their hand," said Dr. Kindle. "Patients are happy with the procedure and do very well."
"Dr. Kindle's practice is only the second clinic in the country we've selected as a Center of Excellence," said Dr. Jay Smith, Chief Medical Officer at Sonex Health. "We based our decision on Dr. Kindle's demonstrated expertise in CTR with the SX-One MicroKnife and his commitment to track surgical outcomes, conduct community education, and the achievement of outstanding patient outcomes."
Brett Kindle, M.D. is a Board Certified Sports Medicine Physician specializing in musculoskeletal medicine in Pensacola, FL. He runs a busy clinical practice including advanced ultrasound guided procedures and regenerative medicine and serves as the Medical Director for EXOS Florida and team physician for the Pensacola Blue Wahoos baseball team.