Performing Over 150 Carpal Tunnel Release Procedures Per Year, All From Word of Mouth
Dr. Matthew J. Kirsch of Rochester, Minnesota, has had great success in his practice performing carpal tunnel release (CTR) with UltraGuideCTR™ and real-time ultrasound guidance, all from word of mouth!
We sat down with him in a recent interview to get some insights from him around his success.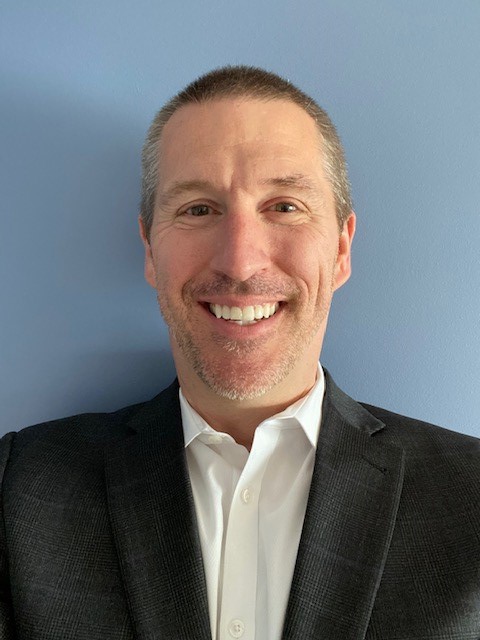 How would you describe your practice?
Most of my practice is general orthopedics which includes total joints combined with some sports medicine or trauma.
Now that I have added CTR with ultrasound guidance, I work at a community hospital and serve a relatively rural, blue-collar population that includes many farmers and manual laborers.
What has been your experience performing Carpal Tunnel Release with UltraGuideCTR and real-time ultrasound guidance?
Prior to adopting carpal tunnel release using ultrasound guidance, traditional open CTRs were only a small part of my practice. Since adopting this technique, I've been doing over 150 CTRs per year with no marketing; growth has been organic through patient word of mouth.
Patients have really been drawn to the less invasive approach, quality results, and an expedited return to normal activities. This part of my practice continues to just grow itself.
When did you begin performing CTR with ultrasound guidance?
I adopted the technology more than three years ago, very soon after the SX-One MicroKnife became available.
How many procedures have you performed with this technique?
More than 500.
When you were first getting started, were you targeting a specific patient population?
Not really, as a general orthopedist, I see a full spectrum of patients. I thought that all patient populations would benefit from the short recovery time which typically allows them to return to work and normal activities within 3-6 days.
What attracts patients to this procedure?
Primarily the less invasive nature and the ability to return to normal activities within days rather than weeks. The procedure only takes minutes and works well. I perform these procedures in a clinic procedure room with local anesthesia. Patients really appreciate avoiding the OR experience and all of those extra costs.
How many procedures do you typically perform in a single day?
My current CTS patient volume allows me to perform 6-8 procedures every Friday morning, and I'm done by lunchtime. Volume has been steadily increasing, and I'm working on strategies to effectively manage the growing demand. My goal is 10 procedures every Friday morning. For me, keeping these procedures out of the OR and in my clinic procedure room is much more efficient.
Can you describe the workup to this procedure?
Typically the diagnosis can be quickly and confidently made by discussing symptoms, performing a physical exam, calculating a CTS-6 score, and measuring the median nerve with ultrasound. A quick ultrasound scan through the wrist anatomy ensures that the patient is a good candidate for this technique.
Do you perform any procedures on the same day you perform the diagnosis?
Yes, we have a same-day consultation and procedure pathway, mostly used for patients from out of town. Many are from out of state. We qualify these patients with an initial telephone interview and immediately initiate the prior authorization process through their insurance. When they arrive for their appointment, I confirm their diagnosis using ultrasound, provide education, get informed consent, and perform the procedure.
What's been the feedback from patients?
The feedback has been great—after the procedure I often have patients say to me, "wow, that's it?"
How do you manage post-operative pain with these patients?
Ice
Elevation
Rest
Tylenol® and/or Ibuprofen are adequate for most patients.
How long is a typical recovery time for patients? How long does it take for the average patient to return to work or normal activities?
After the procedure, I ask patients to rest and keep their hand elevated for the rest of that day. The next day they can resume activities as tolerated. The hand is functional relatively quickly. Most patients have been able to return to work and most normal activities within five days, including many with more demanding jobs—mechanics, for example.
How do you dress the wound?
I use Mastisol® and one half-inch Steri-Strip™ covered by one 2×2 gauze folded in half, sealed by a large Band-Aid®. A doubled segment of Tubigrip™ then provides compression over the hand and wrist. Lastly, I slide a small cold pack between the Tubigrip layers over the volar wrist.
What is your protocol for patient follow-up?
At first, we had patients come back for an in-person follow-up visit but we weren't seeing any issues and it was an inconvenience for our patients. Now we schedule a telephone call at 2 weeks post procedure.
Do you have a particularly memorable patient experience to share with us?
I had a patient have the release done on a Friday and he sent me a picture of himself golfing two days later. Although I can't promise that everyone will have this kind of experience, recovery this fast could not happen with any traditional open CTR surgery.
Just recently I performed releases on both wrists, on the same day, for a patient who owns his own small flooring installation company. He had been living with almost unbearable carpal tunnel pain for two years, struggling to sleep and miserable at work. With the traditional surgery and its typical five weeks of recovery time he would have lost his business. With CTR using ultrasound guidance, he was back to work in several days.
###
ABOUT DR. MATTHEW KIRSCH
Matthew J. Kirsch, MD, graduated from the University of Minnesota Medical School in 1999. He specializes in orthopedic treatments of the shoulder, elbow, wrist, hip, knee, and ankle, including knee and hip replacement, knee arthroscopy, rotator cuff repair, and carpal tunnel release using ultrasound guidance. He works in Rochester, Minnesota, and is affiliated with the Olmsted Medical Center.