Dr. Mark Williams' orthopedic surgery practice in Bloomsburg, PA, has now provided more than 15 patients fast-healing relief from carpal tunnel syndrome with carpal tunnel release (CTR) using the SX-One MicroKnife® and ultrasound guidance.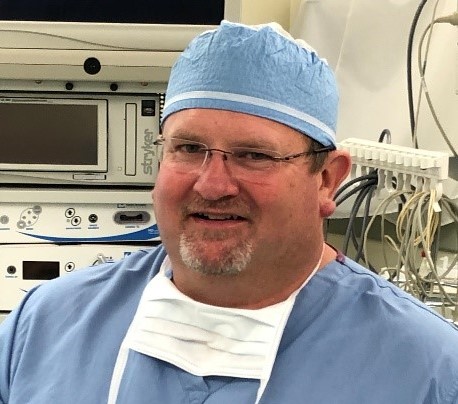 CTR using ultrasound guidance is performed using local anesthesia and a small incision (<5mm) that is typically closed with adhesive strips or a bandage. Most patients are able to return to normal activities in 3-6 days.
"These patients were prescribed only Tylenol® for pain management," says Williams. 
Dr. Williams patients have been delighted with the rapid recovery they've experienced.
"One of my patients was a little reluctant and joked that he'd rather I just gave him a pill," said Dr. Williams. "In fact, this man went golfing the very next day and came back a month later for CTR on his other hand."
Mark Williams, D.O., treats patients at a multi-specialty practice in central Pennsylvania, with easy access right off Interstate 80.  His practice includes family care, orthopedics, on-site diagnostics, a surgery center, and a daycare facility.