Congratulations to Dr. Marko Bodor, Dr. Scott Homer, and the Bodor Clinic Team for completing more than 50 successful Carpal Tunnel Releases using the SX-One MicroKnife®!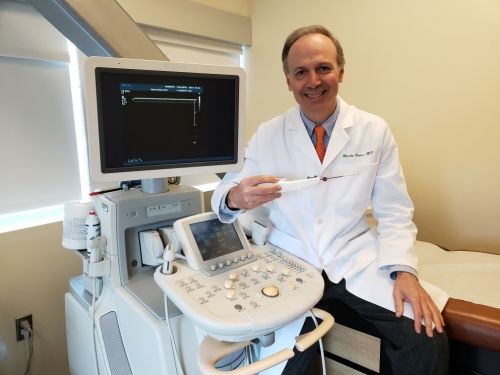 "The patient experience has been great. These are among the happiest patients in my practice. They are appreciative of the almost immediate resolution of pain and numbness at night and rapid return to work and activities of daily living," said Dr. Bodor. "We've been closely following our outcomes with a 100% follow-up rate at 1 year. Our outcomes, as has been the case for Sonex nationwide, exceed published outcomes for mini-open release in terms of speed of resolution of symptoms, return of function and ultimate outcome. Furthermore, overall satisfaction with the procedure has been very high."

Marko Bodor, M.D. is a Board Certified Sports Medicine Physician specializing in interventional spine and sports medicine at the Bodor Clinic in Napa, CA. He runs a busy clinical practice including advanced ultrasound guided procedures, fluoroscopically guided procedures and regenerative medicine.