Dr. Curtis Nielsen at ADVANCED Sports and Orthopedics in Utah has now given more than 10 patients relief from carpal tunnel syndrome(CTS) through carpal tunnel release with the SX-One MicroKnife® and ultrasound guidance.
"I'm very pleased with how minimal the scarring is from these procedures," he said. "You would never know that a procedure was done on their wrists."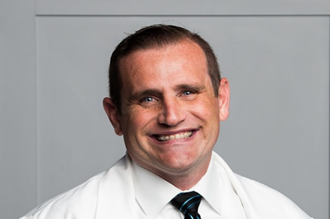 Dr. Nielsen's patients have been delighted with the rapid recovery afforded by the procedure. "One of my patients works in the cancer research field and was very limited in her job. Seven days after the procedure she had 95% relief from her symptoms and her limitations at work were gone," Dr. Nielsen said.
"For pain management, only Tylenol® and ibuprofen were recommended," he said. "Most people didn't use any, and if they did it was one or two doses. No narcotic use at all."
Most patients who undergo this procedure are able to return to normal activities in 3–6 days. CTR with the SX-One MicroKnife and ultrasound guidance can be performed using local anesthesia through a small incision (<5mm) that is typically closed with adhesive strips or a bandage.
Curtis Nielsen, DO, CAQSM, RMSK, performs the procedure at ADVANCED Sports & Orthopedics with offices in Lehi and Saratoga Springs, Utah. Dr. Nielsen and his colleagues are dedicated to using advanced techniques to elevate sports medicine and surgical care in their community. A former team physician for Brigham Young University and Utah Valley University, Dr. Nielsen specializes in ultrasound guided procedures. He is only one of nine physicians in Utah with Musculoskeletal® (RMSK®) sonography certification and only the second physician in the state to perform CTR with the SX-One MicroKnife®.