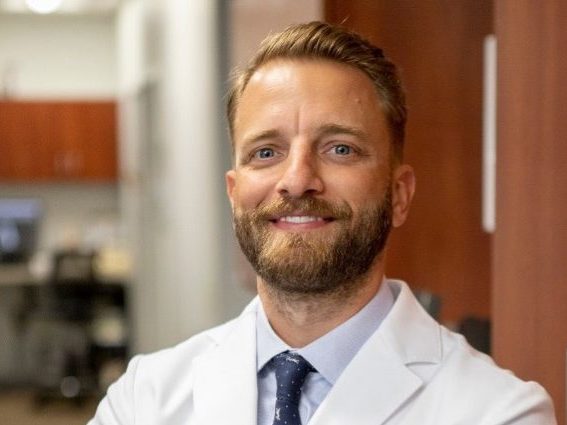 A Physician Focused on Patient-Centered Care
Dr. Johnny Nelson of the Bone & Joint Surgery Clinic in Raleigh, NC, cares deeply about the patient experience. That's why he joined the surgical group, which is the second oldest practice in Raleigh. It's also the reason he added carpal tunnel release (CTR) with ultrasound guidance to his practice in 2022.
"Our patients get a lot of face time with the physicians here and they leave with their questions answered," says Dr. Nelson. "They feel like they're seeing their family doctor, rather than an orthopedic specialist."

That patient-centric approach also drew Dr. Nelson to CTR with ultrasound guidance. In his practice, which focuses on the upper extremities, he says he continually looks for ways to improve. And while Dr. Nelson was familiar with ultrasound, using it for diagnostics and injections in his shoulder patients, he hadn't considered using it for treating carpal tunnel — that is, until a Sonex Health representative left a brochure about it on his desk.
It piqued his interest, so the next time the Sonex Health representative came to the clinic, he and Dr. Nelson discussed carpal tunnel release with ultrasound guidance in detail and Dr. Nelson walked away intrigued. "The more I looked into it, the more I realized it dovetailed two of my goals, the first being providing the best care for my patients and the second of optimizing my practice," says Dr. Nelson.
A Center of Excellence Physician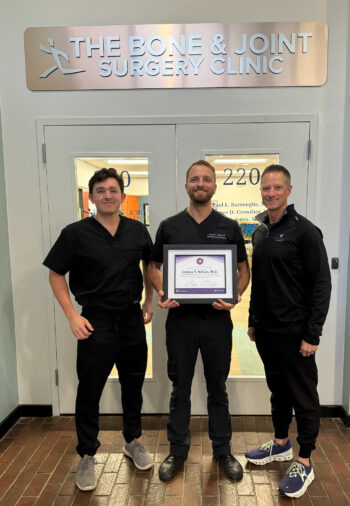 Dr. Nelson has now performed more than 175 CTR procedures using the ultrasound technique. His focus on providing excellent patient care is why he has been selected as a national Center of Excellence Physician for CTR by the Institute of Advanced Ultrasound Guided Procedures.
"What's different is the technology involved with this approach. I can visualize structures, locate them, and keep patients safe in a way that I feel far exceeds my ability to do so with other techniques. At the same time, I'm providing a technique that is ultra-minimally invasive for my patients," he says.
Increases in Volume and Efficiency
Dr. Nelson says that prior to adopting CTR with ultrasound guidance, he typically performed around four or five CTR procedures per month. Today, he's averaging around 16 procedures monthly. He believes the increased volume is a good indicator of how efficient this approach has made his practice and patients are looking for an alternative to traditional CTR approaches.

"There's no IV, no general anesthesia, no stitches, and the patient can stay on the stretcher rather than having to be moved back and forth," he notes. "I'm able to take care of patients in a way that is not only less invasive and better for them, but also in a way that enables me to interact with even more patients and offer them an intervention that can relieve their symptoms with minimal downtime."
Dr. Nelson is proud of his Center of Excellence Physician designation. "It's truly an honor. It shows that we really are on the cutting edge of providing the best and latest medical care for our patients and putting them first."
---
Learn more about The Institute of Advanced Ultrasound Guided Procedures and our training programs to begin your MSK ultrasound training today.
Related Articles: